redwoman SUSI: knowhowSUSI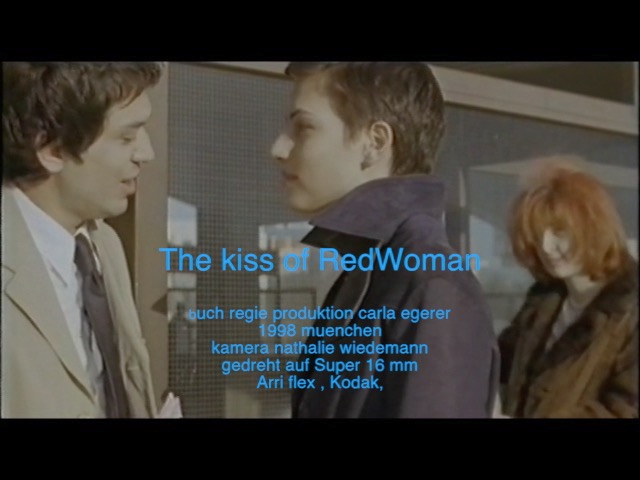 KnowHow SUSI:girly edition of student reporter and Mc Job girl: wants to get rid of good girl image. new school: girlism: free lance reporter, working for New media 1990 managing yuppy carmans busines affairs, 2013 turned in hard core bad girl.
level 2013 working at european patent office hacker defence, under cover for Rebell Media
hackers. :nervshattering-, nervracking--nervpoison-… meets RedWoman at night
RED WOMAN:tecnofighter with sentimental retro codes in her chip out of" gone with
the wind"
SUSI: seems to have a stand up rebell –chip- nervshattering
RED WOMAN: -her android module represents: sexy red haired girl, working class
Discoqueen, bizarre past RED WOMAN crossover module : hitting her way to total take over
Escapes the show activates hidden chip "take over ".
knowhow SUSI: new school: girlism: free lance reporter, working for New media 1990 managing yuppy carmans busines affairs, 2013 turned in hard core bad girl.
level 2013 working at european patent office hacker defence, under cover for Rebell Media
hackers. :nervshattering-, nervracking--nervpoison-… meets RedWoman at night.
involved 1990 Ex-feminist EVILSTAR take over 2013 to Media PAx as chief of development victim-perpretator moduls.
EVILLADY starboese is chief of Irvan live DP. Show stars REDWOMAN as victim and Neroman as perpetrator.

Undertaker for Pax is MISTER MASTER US Killer,:"they call me Alkatraz ´cause I´m hard as a rock" neat and glamourous, creative. works for world wide real estate global agency: NEW MEDIA and MEDIA PAX operating in style of new school night clubber whereas his deal is to act as the old school undertaker to do the dirty work. Exec´s of PAX sent him to destroy Red Woman rebell modul, so no one will be able to copy it.
city is controlled by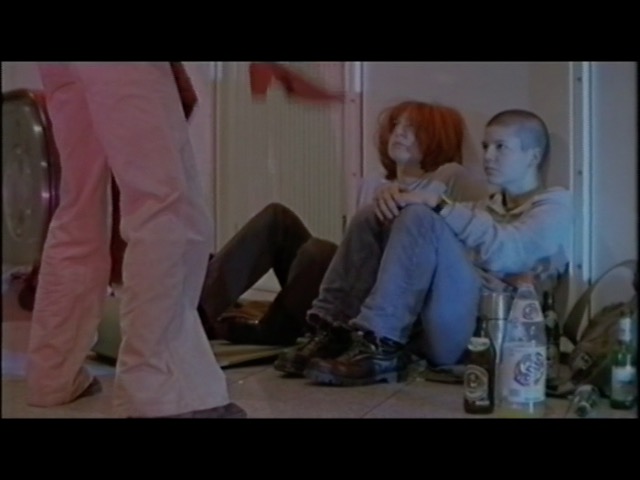 MediaPax Monitors. Underground city ruled by Rebell media.
Knowhowsusi 2013 Officialy works at patent office. undercover suministers rebel medias hacker crew with real NEWS.
1940 MARKETING


pressrelease RED WOMAN HITS CAMERAMAN AND ESCAPED FROM THE SET OF VICTIM PERPETRATOR SHOW Yesterday SUSI head of rebell media said to representative of Official media Media Pax : we dont want rock or roll, we just want to fuck off the brain shit which came above us by boyz--and the whole brainy media shit ruled by boyz."
mae west said in 1932: "When I'm good I'm realy good but when I´m bad I'm better "
Smart chip-girlz are on their getaway from industrial--strength sticky boyz--and sticky media images THERE IS THE NEW BRAIN IN THE UNDERGROUND CITY GIRLS ESCAPED SUPERVISION and ACTIVATED HIDDEN:REBELL-CODE TAKE OVER
Others involved in this case are IRVAN chiefcameraoperator of MEDIA PAX´s victim- perpetrator show, PINKY his obedient sound -assistent,
further yuppy CARMAN:" I´m a codiefied executive" EX-exec of media PAX
his Best friend Melo, an Ex from RADICAL EXCESS New York:" belief this !" .

pictures
MeLo CARMAN
two
REDWOMAN former known as Cinderella turns axtion star.
Cinderella story
Redwoman android Cinderella with hidden rebel module works in victim perpetrator show
City Ruled by Media PAx

stepmother EVLLADY rules the Media images
stepsisters IRVAN DP and PINKY soundassistence keep the images for the cruel victim show
KnowHowSusi the prince reveals the hidden action codes to RW.
shooting a life scene REDWOMAN dumps the DP team and escapes the show.

RW and KHS with rebel media create the new show with underground city People.